Legal Technology Platform (LTP)
OVERVIEW
What is the LTP?
A matter management and collaboration tool designed around legal workflows, integrated with legaltech tools and public services commonly used by Singapore law firms.
Co-developed by MinLaw and its LTPI technology partner, Lupl, in consultation with over 100 lawyers from small and medium Singapore law firms.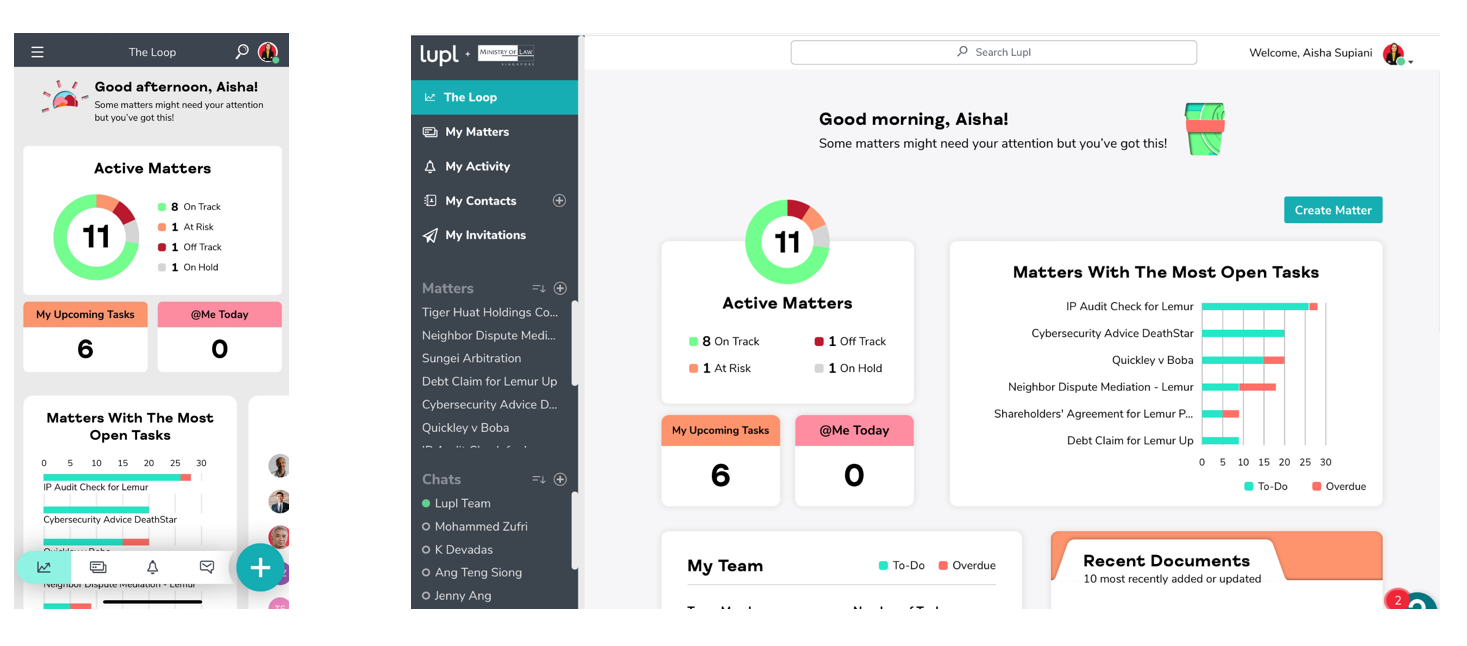 KEY FEATURES
How will the LTP help lawyers?
The LTP helps to streamline lawyers' workflow by providing them with a bird's-eye view of their matters, so that they can concentrate on more substantive legal work.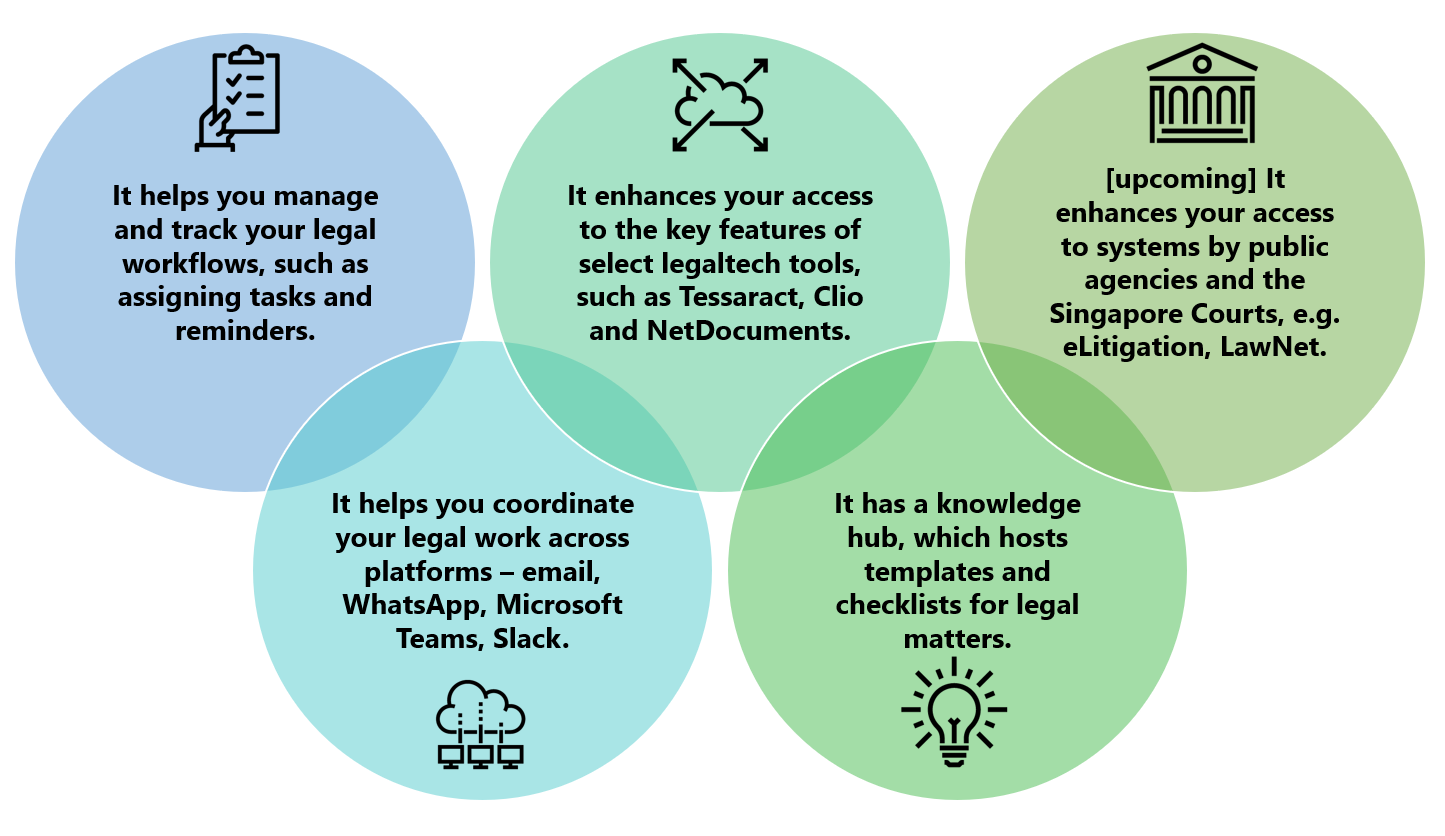 NOTE: MinLaw encourages all legaltech users to familiarise themselves with the Law Society of Singapore's Guide to Cybersecurity to make informed decisions about the tools they adopt.
KEY SECURITY FEATURES
The LTP incorporates the security and data privacy requirements of leading law firms and in-house legal departments.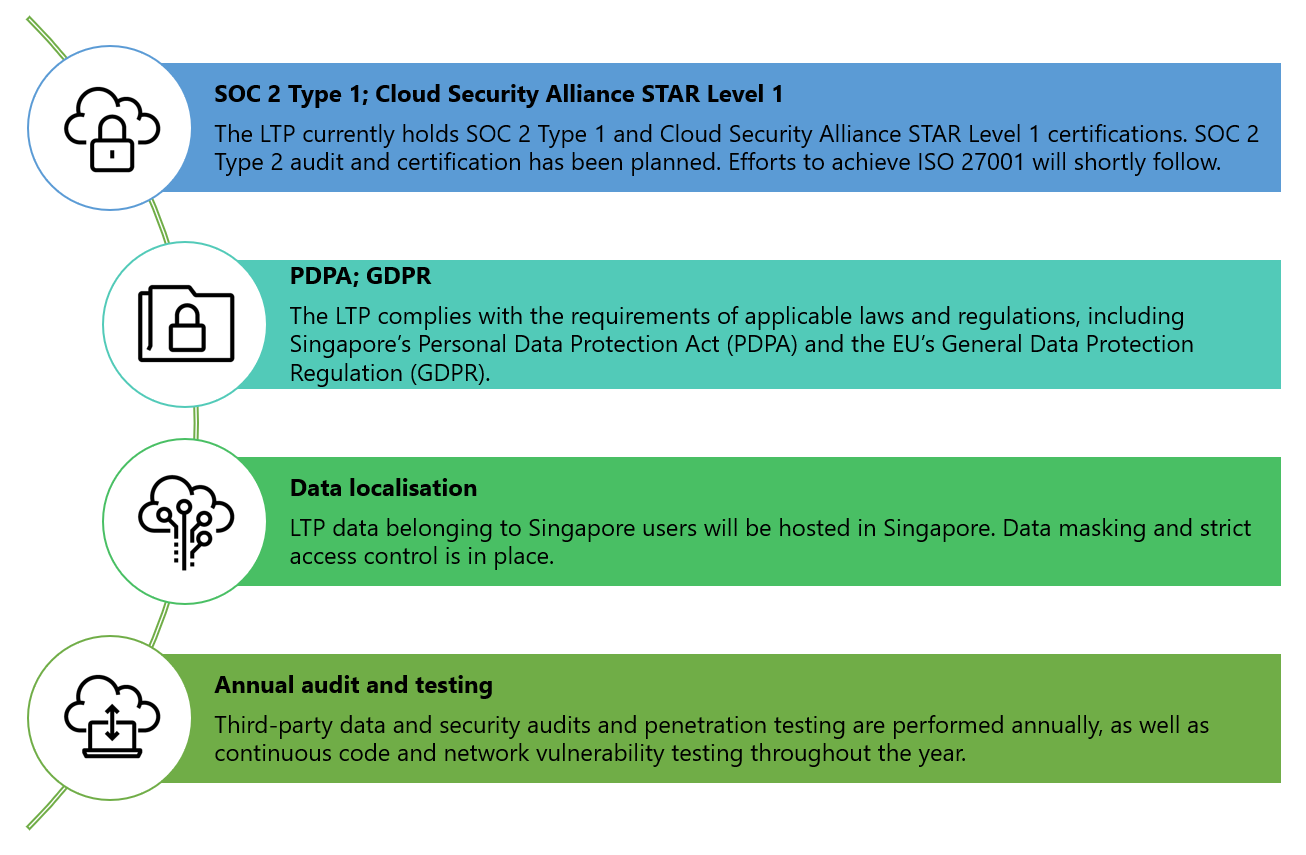 TROUBLESHOOTING, UPGRADING AND MAINTENANCE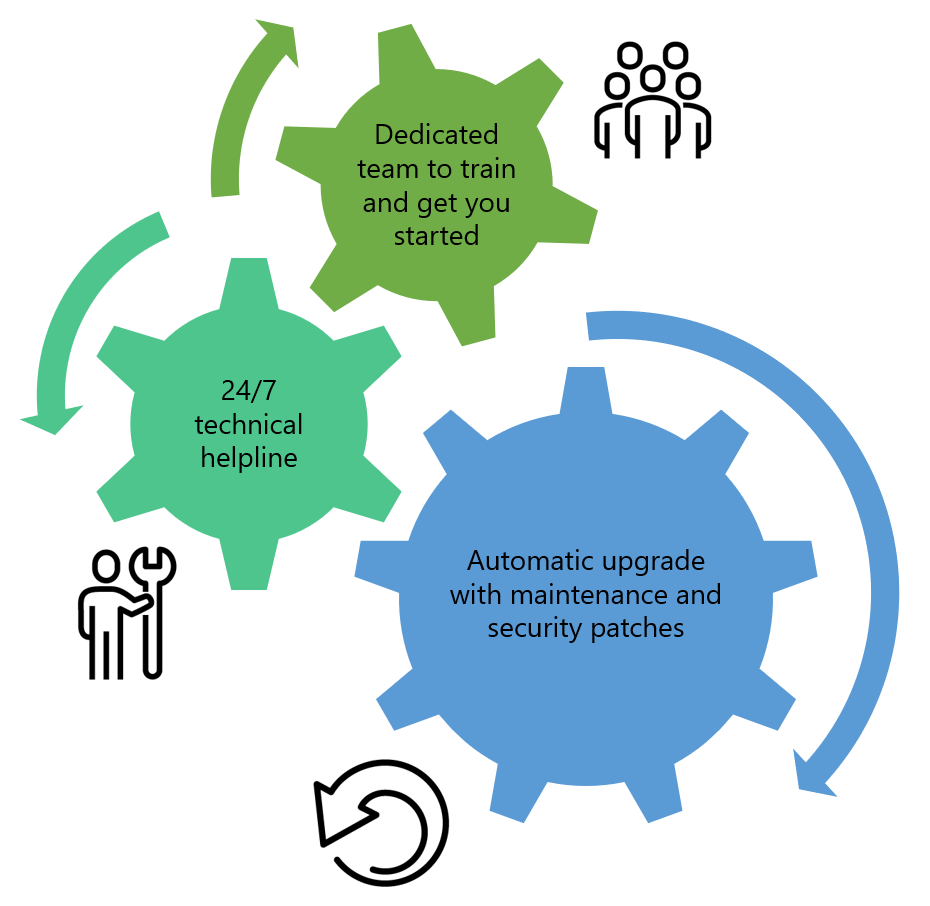 Sign up for a product demo here